Third Party Alarm Company in Springfield, Missouri
When you run a security company, you want to be sure that your customers are getting the best alarm monitoring services possible. However, the equipment and manpower it takes to do this are expensive. Enter: Monitoring America Alarm Co-Op.
We're a third party alarm monitoring company serving Springfield, Missouri, which means you can use our state-of-the-art technology and highly trained staff to monitor your customers' security systems.
At the heart of our services is your clients' safety – that's why we provide tailored security solutions specific to their needs. We use cutting-edge technology for alarm monitoring, third party applications, and more so prompt responses can be made in times of need with minimal fuss. Keeping customers informed about their system status also means maximum peace of mind.
Our technicians are experienced, knowledgeable professionals, and our customer support team is dedicated to your satisfaction. We stay ahead of the curve in monitoring industry trends and technology so that we can provide top-notch service – ensuring your clients feel safe with us!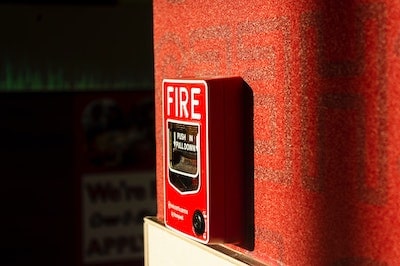 At Monitoring America Alarm Co-Op, we're dedicated to providing our customers with the best alarm monitoring service possible. Our team of highly trained staff is here 24/7 to respond to any alarm situation, whether it's a false alarm or something more serious. We also offer integrated security solutions that can be tailored to the specific needs of each customer.
As a co-op, we're owned by the security companies who use our services. This means you'll have a direct say in our operations. You'll also get to enjoy using our variety of services:
Security Monitoring, Springfield, MO
Life Safety/Fire Monitoring, Springfield, MO
PERS/Medical Alert Monitoring, Springfield, MO
Environmental Monitoring, Springfield, MO
Elevator Line, Springfield, MO
Area of Refuge/Area of Rescue, Springfield, MO
Video Monitoring, Springfield, MO
IP-Based Alarm Communication, Springfield, MO
Phone-Based Alarm Communication, Springfield, MO
Wireless Alarm Communications and Interactive Services, Springfield, MO
Reporting Services, Springfield, MO
Internet/Telephone Service, Springfield, MO
Phone Number
(918) 622-4357
Address
3025 South 116th East Avenue
Tulsa OK 74129
Directions
Click here for driving directions.
Our Springfield Third Party Alarm Company Review Sites
Our Facebook Third Party Alarm Company Page
Our YouTube Third Party Alarm Company Channel
Third Party Alarm Company in Springfield, MO — Proudly Serving
Battlefield, Fremont Hills, Turners, Willard, Elwood, Strafford