Dallas TX Co-Op Monitoring System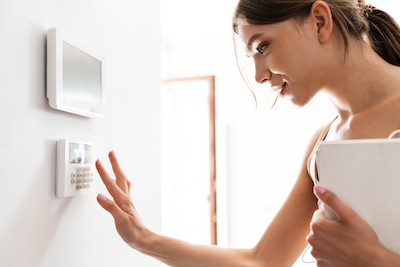 Monitoring America Alarm Co-Op is owned and operated by its customers, which are alarm companies just like you. As a result, we understand your needs and can provide you with the best-monitored alarm systems available. Plus, you also get to enjoy using top-of-the-line equipment and systems without having to buy them all yourself.
Our monitoring systems are designed to keep your customers' properties secure and safe at all times, and our advanced technology allows for a secure connection with whatever surveillance and alarm equipment your company uses. We also offer 24/7 customer support, so your clients will never have to worry about system issues or malfunctions. With our monitoring systems, we'll ensure that any alarms that go off will be addressed immediately without fail.
At Monitoring America Alarm Co-Op, we specialize in providing top-of-the-line monitored alarm systems in Dallas, Texas. We're committed to providing the most reliable systems available and have been doing so for years. Our experienced technicians and engineers are always on hand to help you with any questions you may have and are passionate about ensuring that your customers' properties remain secure at all times.
Contact Us
Services We Offer
At Monitoring America Alarm Co-Op, we offer a wide variety of alarm monitoring services:
Security Monitoring
Life Safety/Fire Monitoring
PERS/Medical Alert Monitoring
Environmental Monitoring
Elevator Line
Area of Refuge/Area of Rescue
Video Monitoring
IP-Based Alarm Communication
Phone-Based Alarm Communication
Wireless Alarm Communications and Interactive Services
Reporting Services
Internet/Telephone Service
Dallas, Texas Co-Op Monitoring System Experts
As a security company that offers alarm monitoring services, your duty to your clients doesn't stop when you install their cameras and alarm systems. You have to provide them with top-tier monitoring so they can rest easy knowing that someone is keeping an eye out and will respond immediately to any alert.
However, being able to offer reliable, state-of-the-art monitoring services requires a significant amount of money and effort, unless you join a co-op. That's why Monitoring America Alarm Co-Op is your best option for alarm monitoring in Dallas, Texas. We have the experience and resources you need to provide the highest quality monitoring services available in the area without breaking the bank.
As an owner, you'll have a direct influence over the services we offer and how they're implemented. You'll also have the guarantee that your alarm monitoring station won't be sold out from under you or suddenly change its policies and prices without your knowledge.
Our Monitoring America Alarm Co-Op monitoring station is designated as a TMA 5 Diamond monitoring station, and we support all major reporting formats and GSM communication services, as well as shortwave radio service.
Whether you're looking for security monitoring, fire/life safety monitoring, or medical alert monitoring, Monitoring America Alarm Co-Op has the knowledge and resources to help. Contact us today to learn more about our services and how we can make sure your customers in Dallas stay safe and secure.