3rd Party Alarm Monitoring
Houston, TX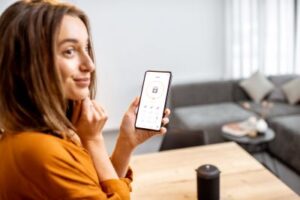 Monitoring America Alarm Co-Op is a monitoring station for alarm firms that offer them the tools, knowledge, and perspective they need to provide high-quality service at reasonable costs. Monitoring America is a provider of wholesale alarm monitoring services, often known as central station services. Our portfolio of wholesale alternatives provides consumers with non-traditional RMR opportunities that aren't available at other monitoring stations.
At Monitoring America Alarm Co-Op, outstanding customer service, and trustworthiness lies at the heart of their operation. They take pride in being able to provide helpful answers while keeping up with industry standards via advanced technologies like UL-listed monitoring systems and encrypted signals.
These innovative tools bring a sense of security that will truly benefit you – so don't delay safeguarding your property! They are the best monitoring station for alarm firms, providing them with the latest technology, knowledge, and expertise. When you choose Monitoring America Alarm Co-Op as your trusted wholesale monitoring provider, you will get the peace of mind that comes from knowing that their team is always looking out for your safety and security.
Contact Us

These services offered by Monitoring America Alarm Co-Op are for the following sectors:
Security Monitoring, Houston, TX.
Life Safety/ Fire Monitoring, Houston, TX.
PERS/ Medical Alert Monitoring, Houston, TX.
Environmental Monitoring, Houston, TX.
Elevator Line, Houston, TX.
Area of Refuge/ Area of Rescue, Houston, TX.
Video Monitoring, Houston, TX.
IP Based Alarm Communication, Houston, TX.
Phone-Based Alarm Communication, Houston, TX.
Wireless Alarm Communications & Interactive Services, Houston, TX.
Internet/ Telephone Services, Houston, TX
If you require these services, contact Monitoring America Alarm Co-Op today:
ADDRESS
3025 South 116th East Avenue, Tulsa, Oklahoma 74129
Email
PHONE NUMBER
SERVICING
DIRECTIONS
OUR 3rd Party Alarm Monitoring In Houston, TX SITES
Our Houston, TX Google Business Page
Our Houston, TX. Youtube 3rd Party Alarm Monitoring Channel
Our Houston, TX. Facebook 3rd Party Alarm Monitoring Channel
3rd Party Alarm Monitoring In Houston, TX. – PROUDLY SERVING
Tulsa, Broken Arrow, Oklahoma City, Ft Smith AR, Dallas TX, and Houston TX